AMD Center of Excellence
Feature
Please
welcome our featured AMD Center of Excellence, Orange County Retina.
Established in 1979 they have been a leading provider of subspecialty vitreoretinal care for the Orange County community for over three decades.
They offer the most comprehensive and cutting-edge diagnostics, therapeutics, surgical interventions, and clinical trials in Southern California.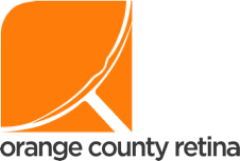 Their doctors offer top-notch retina care that is the most highly sought-after in Orange County at five convenient locations.
We are pleased to have Rajiv Rathod, MD  as part of the Macular Degeneration Association's Medical Board.
Please join us in welcoming Orange County Retina to our AMD Centers of Excellence program!
"Dr. Rathod is the Best, the total staff is Great.  I have never had a problem getting an appointment at the time I wanted." – Marvin G.