Audio Books and Magazines, Available by Mail or by Downloading to a Device
Large Print Materials and Visual Devices
Technologies: Computers, Cell Phones, Video Magnifiers
Search "voice to text software"
Apple and Mac devices
National Organizations for Support, Information and Research Updates
Talk With Your Doctor About AMD
Click below to download your personal guide.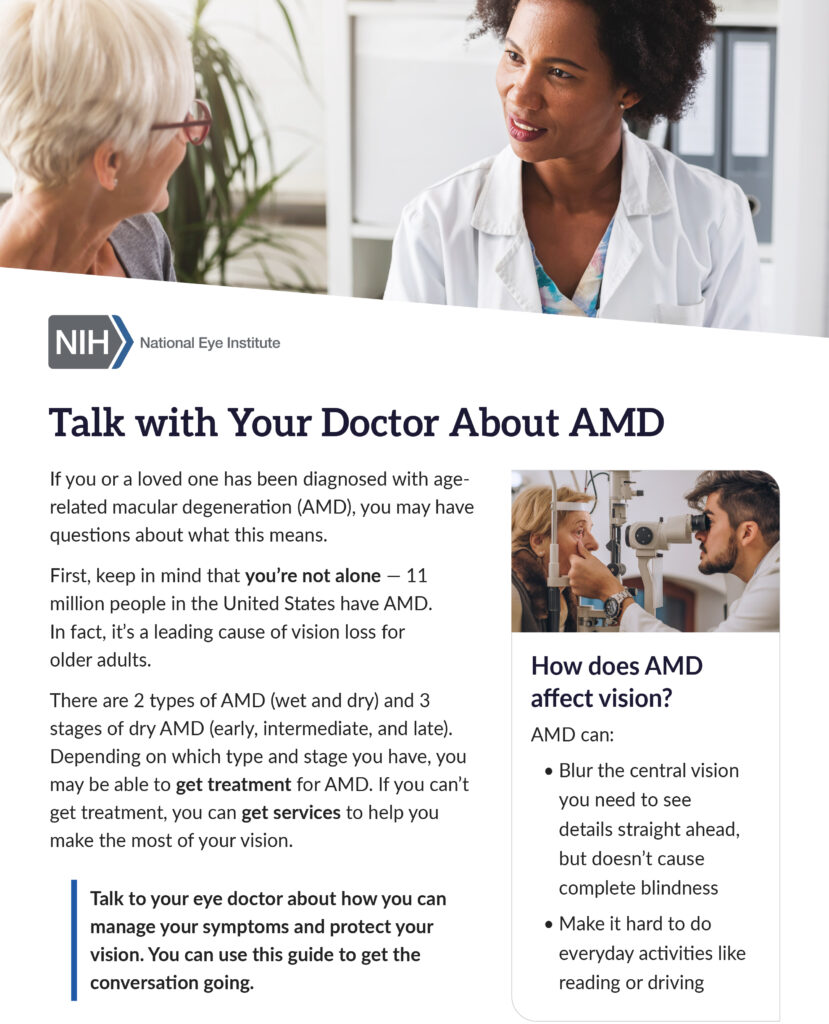 Vision Rehabilitation Self-Help Materials
Locate Vision Rehabilitation Services Near You
Ask if services include a vision rehabilitation consultation by an MD or OD; device recommendations; devices for loan; rehabilitation training for reading, writing, shopping, cooking, lighting, glare control; home assessment; mobility training; support groups. Ask about cost: Are these services free, billed to insurance or paid another way? Medicare covers most services but not devices.
Support Groups
Low Vision
AMD Monitoring Tools
A home-based monitoring program supporting earlier detection of wet AMD in intermediate dry AMD patients.
Clinical Trials
Veterans
Veterans can receive services and devices free of charge.
Nutrition
Medicare Information
Financial help