AMD Center of Excellence
FEATURE
Please help us in welcoming to the AMD Centers of Excellence, Retina Associates of Utah.
They are the largest retina specialty practice in the Intermountain West with five locations to provide their patients with the highest quality care in a comfortable, compassionate setting.
Their expertise is in the treatment of diabetic retinopathy, macular degeneration, laser photocoagulation, complicated retinal detachments, severe trauma, ocular tumors, and uveitis.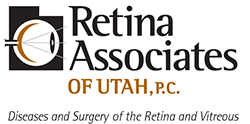 We are pleased to have Retina Associates of Utah join our AMD Centers of Excellence program!