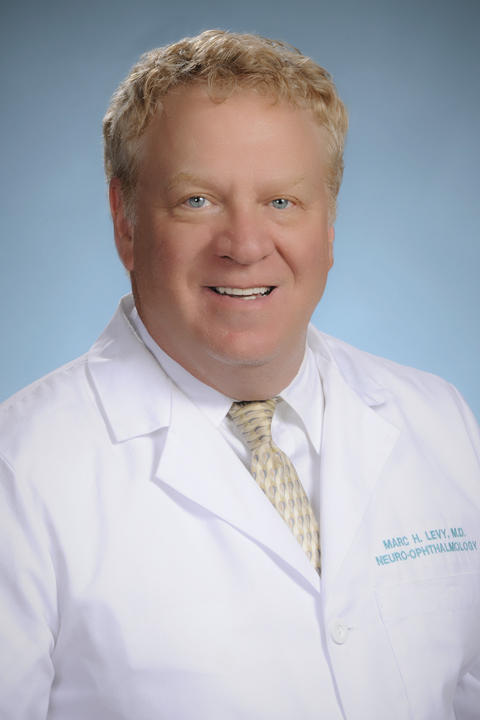 Neuro-Ophthalmology and Orbital Surgery Specialist. Board-Certified Ophthalmologist. Fellowship Trained in Neuro-Ophthalmology. Fellowship Trained in Orbital Surgery
Dr. Levy has been with Sarasota Retina since 1986 and is married with 4 children and 4 grandchildren. Dr. Levy was an undergraduate at Tulane University (Chemistry) and received his B.S. Degree (with Honors) in 1978 from the University of Miami. From there he went on to receive his M.D. Degree from the University of Miami School of Medicine in 1981.
Dr. Levy did his Internship in Internal Medicine (1981-1982) and Residency in Ophthalmology (1982-1985) at the Alton Ochsner Medical Foundation Hospital in New Orleans, Louisiana. During his residency in 1984, he was invited to spend a resident fellowship at the Bascom Palmer Eye Institute in Miami, Florida and study under J. Lawton Smith, M.D. a prominent Neuro-Ophthalmologist. He performed the first Implantable Miniature Telescope (IMT) in the state of Florida in 2002 as part of the multicenter FDA National Trial and was the lead eye surgeon in Florida. Dr. Levy is affiliated with Sarasota Memorial Hospital, Sarasota Physicians Surgical Center and the University of South Florida where he holds the rank of Associate Professor of Ophthalmology. Dr. Levy also acts as a team physician ophthalmologist for the Tampa Bay Rays, donating his time since 2013.
Currently doing clinical trials with Samsara Vision on the new Implantable Miniature Telescope