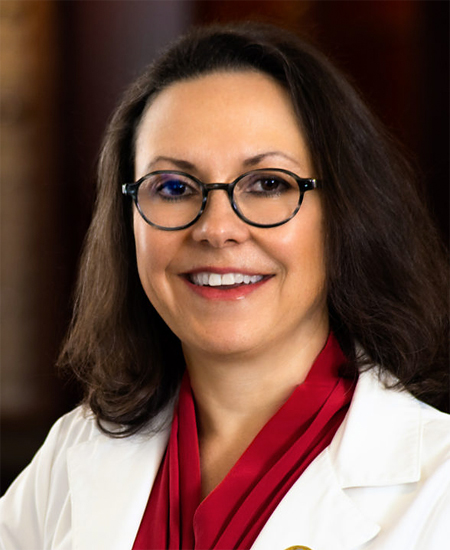 Dr. Lowe is currently Director/President of Professional Eye Care Center, Incorporated, a private practice she founded in 1992 on Chicago's Northwest Side. She received her Bachelor of Science degree from Loyola University of Chicago in 1984 and graduated with honors from the Illinois College of Optometry in 1988. The college named her the Alumnus of the Year in 2002.
Dr. Lowe is active in organized optometry and is a Past President of the Illinois Optometric Association. Dr. Lowe was awarded Illinois's Young Optometrist of the Year in 1995 and Optometrist of the Year in 2006. She has been a career long member of the American Optometric Association and currently serves as Chair of the AOA Contact Lens and Cornea Section and is a Key-person for AOA Advocacy; she is a Fellow with the American Academy of Optometry and a Diplomate of the American Board of Optometry. She serves as Vision Source Medical Director in Chicagoland where she is an administrator for over seventy independent private practice locations.
Dr. Lowe has lectured and authored on many topics including retinal disease, cataract extraction, laser vision correction and currently travels throughout the country speaking on new technologies for early detection of macular degeneration, dry eye disease strategies and myopia management. She has had the distinction of serving as a Clinical Examiner for the National Board of Optometry, Past Chair for the Illinois Department of Professional Regulation State Board for Optometry and Past-President of the Illinois College of Optometry Alumni Council.
When Dr. Lowe is not seeing patients, she is active in her community as a member of two chambers of commerce and involved in ministries at her parish. She enjoys cooking, fitness, skiing, volleyball and is a food and wine enthusiast who loves family adventures with her husband and two sons.