AMD Center of Excellence
Feature
Please welcome our featured AMD Center of Excellence, Wiles Eye Center. For more than 40 years Wiles Eye Center has provided complete eye care with clinics located in St. Joseph and Kansas City, MO.
Their commitment to excellence, dedication to ocular health and the latest technology keep their doctors and staff at the cutting edge of new sight-saving treatments for cataracts, macular degeneration, diabetic retinopathy, glaucoma, dry eye, LASIK and vision care.
Patient care is the number one priority at Wiles Eye Center and their mission is to preserve your vision, so it lasts a lifetime.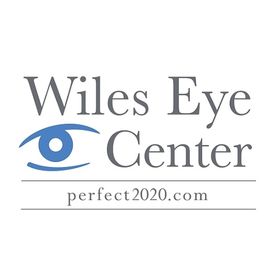 Please join us in welcoming Wiles Eye Center to our AMD Centers of Excellence program!
D Lafave " Dr. Wiles is awesome his compassion and his staff is 100% sincere and heartfelt thank you" Patient recommendation